Travel
Last updated August 30, 2023 at 4:16 PM
Getting ready for a trip? Whether your travel is domestic or international, reduce your risk of getting or spreading COVID-19 by following CDC travel guidelines.
Travel & COVID-19
Stay up-to-date on COVID-19 vaccines (be sure you've received an updated vaccine dose)
Wear a high-quality mask in poorly ventilated indoor areas (including on public transportation and in transportation hubs), especially if you have a weak immune system or are at increased risk for severe disease
Don't travel while sick
Test for COVID-19 if you're sick
Get treatment if you test positive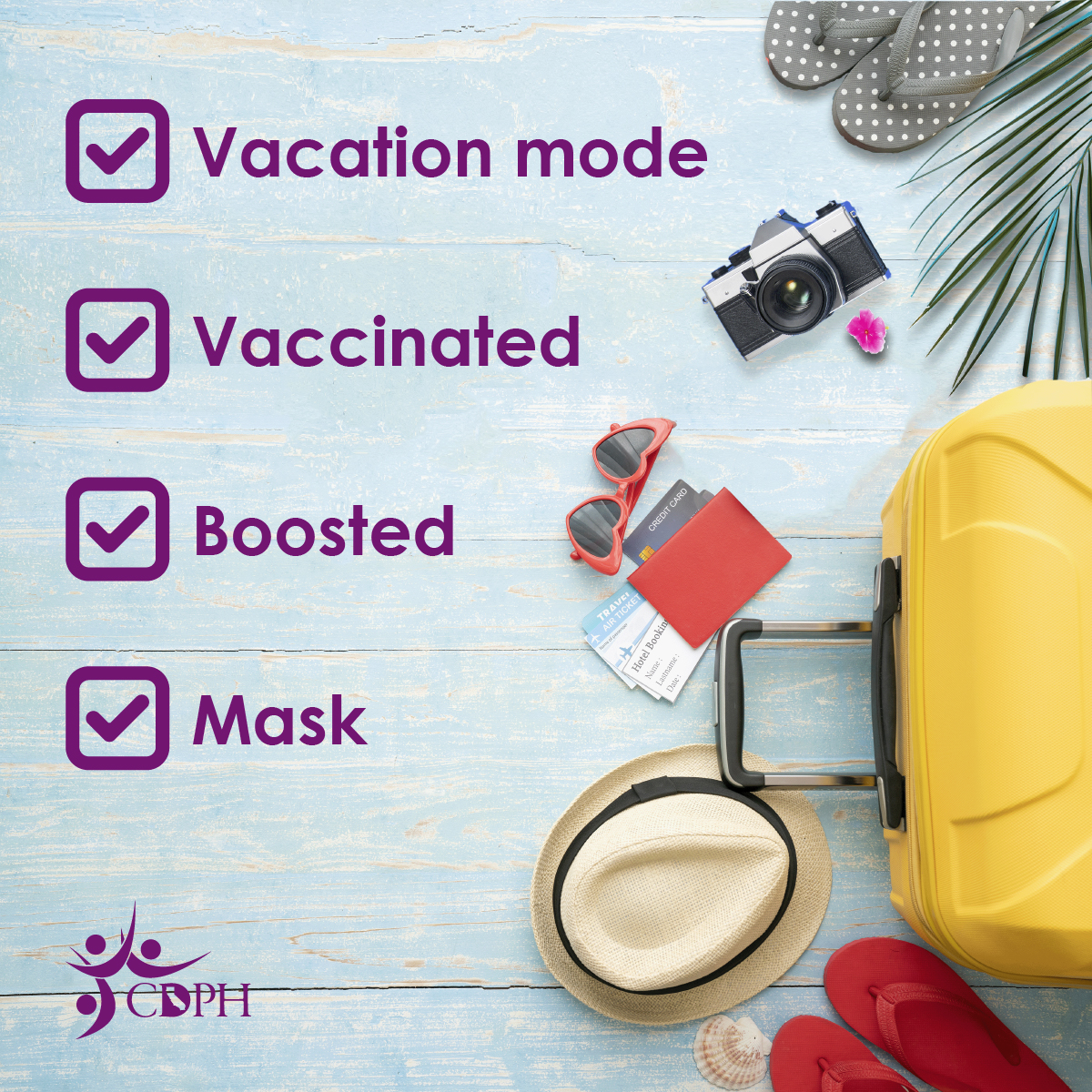 Read more at:
Traveling to or from another country

Look up the country you want to visit on the CDC website. It will tell you how to travel safely to over 200 destinations around the world.